Surely these little technological masterpieces – our smartphones – are deserving of covers which are just as advanced? That's what the St. Tropez-based firm Noreve thinks, and it can offer us leather covers, pouches, cases and protective shells to prove it – all wonderfully crafted and intelligently designed just for our much-loved and incredibly versatile smartphones!
And for every user, their personal favourite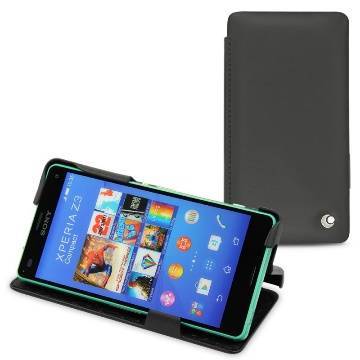 Noreve products – http://www.noreve.com – combine elegance of form, top-quality leather, the highest standards of manufacturing and clean-looking lines. Each telephone has its own case (this makes for a particularly extensive range in the case of Sony covers) and each model of device often boasts a selection of cases and covers. For instance, the Noreve leather case for iPhone 5 C comes with a choice of top clasp (one version of this model features a cut-out enabling you to read the time) or a side clasp. Moreover, you can select from amongst a dozen different shades of leather as well as different finishes (smooth, printed grain, nubuck, patent…).